The Certified Information Systems Security Professional (CISSP) certification is a highly respected and globally recognized certification for cybersecurity professionals. The exam covers a wide range of security topics and requires a strong understanding of security concepts, practices, and technologies. Here are some tips and tricks to help you build a strong security foundation and prepare for the CISSP certification exam.
Understand the Exam Format and Objectives
The CISSP exam is a computer-based exam that consists of 250 multiple-choice questions. Candidates have up to six hours to complete the exam, and they must achieve a score of at least 700 out of 1000 to pass. The exam covers eight domains, including security and risk management, asset security, security engineering, communications and network security, identity, and access management, security assessment and testing, security operations, and software development security. Understanding the exam format and objectives is critical to developing a study plan and preparing effectively for the exam.
Develop a Study Plan
Developing a study plan is essential to ensure that you cover all of the material necessary to pass the CISSP exam. Start by reviewing the exam objectives and creating a schedule that outlines the topics you need to study and the amount of time you will devote to each topic. Set realistic goals and be sure to allow adequate time for review and practice exams. Practice exams are an excellent way to gauge your progress and identify areas where you need to focus your study efforts.
Utilize Study Resources
There are numerous study resources available to help you prepare for the CISSP exam. These include study guides, practice exams, online forums, and study groups. Study guides are an excellent way to review the material and reinforce your understanding of key concepts. Practice exams provide an opportunity to test your knowledge and identify areas where you need to improve. Online forums and study groups are also helpful resources for sharing information and getting advice from other cybersecurity professionals.
Focus on the Fundamentals
The CISSP exam covers a wide range of security topics, but it is essential to focus on the fundamentals. This includes understanding the principles of risk management, access control, cryptography, and network security. Be sure to review the key concepts in each domain and develop a strong understanding of the foundational principles of cybersecurity.
Practice Critical Thinking and Analysis
The CISSP exam is not just a test of memorization; it also requires critical thinking and analysis. Be sure to practice applying your knowledge to real-world scenarios and identifying the best course of action based on the information provided. Practice critical thinking and analysis by reviewing case studies and scenarios that require you to analyze a problem and develop a solution.
Stay Up-to-Date on Current Security Trends
The cybersecurity landscape is constantly evolving, and it is essential to stay up-to-date on current security trends and threats. Be sure to read cybersecurity blogs, news articles, and reports to stay informed of the latest threats and vulnerabilities. This will help you develop a deeper understanding of the material covered on the exam and prepare you to handle emerging security threats.
Take Breaks and Manage Stress
Preparing for the CISSP exam can be stressful, but it is important to take breaks and manage stress. Set aside time for self-care activities such as exercise, meditation, or spending time with friends and family. Remember that taking care of your physical and mental health is essential to your success on the exam.
Visit www.cybercert.ca to enroll or call (416) 471-4545 to learn more about our Security+/CISM/CISSP training.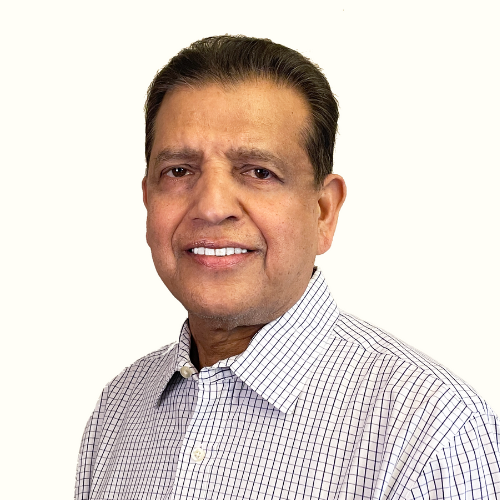 Lead Instructor qualified in CISSP, CCIE, and MCT with 25 years of training experience in Toronto.