The Certified Information Systems Security Professional (CISSP) certification is a highly sought-after credential in the field of information security. It is a vendor-neutral certification that is recognized globally and indicates a high level of proficiency in the field of cybersecurity. Passing the CISSP exam requires a lot of dedication, hard work, and preparation. In this blog post, we will discuss some tips and resources to help you prepare for the CISSP exam.
Understand the Exam Format
The CISSP exam consists of 250 multiple-choice questions, and you will have 6 hours to complete it. The exam covers eight domains, including security and risk management, asset security, security architecture and engineering, communication and network security, identity and access management, security assessment and testing, security operations, and software development security. Understanding the format of the exam is crucial in developing a preparation strategy.
Create a Study Plan
Once you have an understanding of the exam format, the next step is to create a study plan. The CISSP exam covers a vast amount of material, and it is essential to give yourself enough time to study. Depending on your level of experience, you may need anywhere from 2-6 months to prepare adequately for the exam. Create a study plan that includes dedicated time for each domain, practice exams, and review sessions.
Use CISSP Study Resources
There are a variety of study resources available to help you prepare for the CISSP exam. These resources include textbooks, online courses, and practice exams.
Join a Study Group
Joining a study group can be an excellent way to stay motivated and learn from others who are preparing for the CISSP exam. Study groups can be found online or in person and provide an opportunity to discuss difficult topics, ask questions, and share study resources. If you cannot find a study group in your area, consider starting one yourself.
Take Practice Exams
Practice exams are an essential part of preparing for the CISSP exam. They allow you to assess your knowledge, identify areas where you need to improve, and become familiar with the exam format. Practice exams are available through a variety of resources, including textbooks, online courses, and dedicated exam preparation websites.
Focus on Weak Areas
Identifying your weak areas and focusing on them is crucial in preparing for the CISSP exam. Reviewing material that you already know well is not an effective use of your study time. Instead, focus on the areas where you need to improve and dedicate extra time to mastering those topics.
Stay Motivated
Preparing for the CISSP exam can be a long and challenging process. It is essential to stay motivated and keep your eye on the prize. Remember why you are pursuing this certification and keep that motivation at the forefront of your mind. Set small goals for yourself and celebrate your accomplishments along the way.
Take Care of Yourself
Taking care of yourself is crucial in preparing for the CISSP exam. Getting enough sleep, eating a healthy diet, and exercising regularly can help you stay focused and energized during the study process. Remember to take breaks when needed and avoid burnout. It is also essential to manage your time effectively and avoid procrastination.
Utilize Exam-Day Strategies
On the day of the exam, there are a few strategies that you can utilize to help you succeed. These include:
Arriving early to the testing center to give yourself time to check in and get settled.
Reading each question carefully and thoroughly.
Eliminating obviously incorrect answers first and then reviewing the remaining options.
Managing your time effectively to ensure that you have enough time to answer all of the questions.
Remaining calm and focused throughout the exam.
Consider Hiring a Tutor
If you are struggling to prepare for the CISSP exam, you may want to consider hiring a tutor. A tutor can provide personalized guidance and help you identify areas where you need to improve. They can also help you stay motivated and on track with your study plan.
Visit www.cybercert.ca to enroll or call (416) 471-4545 to learn more about our Security+/CISM/CISSP training.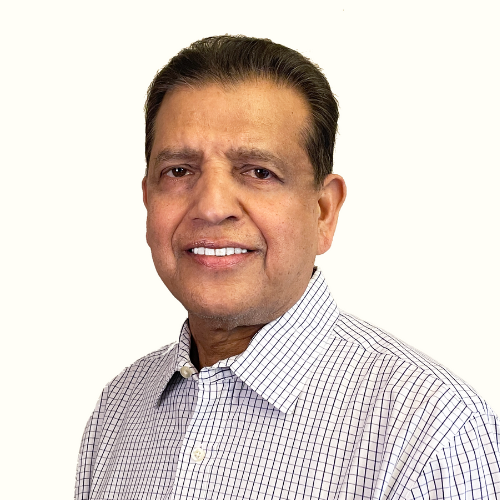 Lead Instructor qualified in CISSP, CCIE, and MCT with 25 years of training experience in Toronto.