Cloud computing has revolutionized the way businesses operate by providing a scalable and flexible computing infrastructure that can be accessed from anywhere in the world. However, as more companies adopt cloud computing, security has become a major concern. Security in cloud computing refers to the protection of data, applications, and infrastructure from unauthorized access, theft, and other cyber threats.
As the world becomes more digitized and interconnected, cloud computing has become a popular way for individuals and businesses to store, access, and manage their data. However, as with any technology that involves sensitive information, security is of utmost importance. In this blog post, we will explore the importance of security in cloud computing and some best practices for ensuring your data stays safe.
First, let's define what we mean by cloud computing. At its simplest, cloud computing refers to the use of remote servers, accessed over the internet, to store, process, and manage data. This can include anything from email and document storage to complex business applications. Rather than having to invest in expensive hardware and infrastructure, cloud computing allows businesses to access computing resources as needed, often on a pay-as-you-go basis.
So why is security such a big deal when it comes to cloud computing? Simply put, cloud computing involves entrusting your data to a third-party provider. While this can be incredibly convenient and cost-effective, it also means that you are relying on someone else to keep your data safe. If your data is compromised, it can have serious consequences, ranging from loss of business to damage to your reputation. With that in mind, let's explore some of the key security considerations when it comes to cloud computing.
Encryption
Encryption is one of the most basic but essential security measures in cloud computing. Encryption involves scrambling data so that it is unreadable without a key. This can help prevent unauthorized access to your data, even if it is intercepted in transit or stolen from a server. Encryption can be applied at various levels, from individual files to entire databases. Ideally, your cloud provider should offer encryption as a standard feature, but it's always a good idea to double-check and make sure that your data is being encrypted both in transit and at rest.
Access Controls
Access controls are another important security measure when it comes to cloud computing. Access controls refer to the policies and procedures in place to limit who can access your data and what they can do with it. This can include anything from requiring strong passwords to using multi-factor authentication to restricting access to certain IP addresses or devices. By limiting access to your data, you can reduce the risk of unauthorized access or data breaches.
Data Backup and Recovery
One of the key benefits of cloud computing is that it allows you to store your data off-site, which can provide a level of protection against disasters such as fire or flood. However, it's important to remember that even the cloud is not immune to data loss. That's why it's essential to have a solid data backup and recovery plan in place. This should include regularly backing up your data to a separate location, such as another cloud provider or an on-premises server, and testing your recovery procedures to ensure that you can quickly and easily restore your data in the event of a disaster.
Compliance and Regulations
Depending on your industry and location, you may be subject to various regulations and compliance requirements when it comes to data security. For example, healthcare providers in the United States are subject to HIPAA regulations that require strict security measures to protect patient data.
Similarly, the European Union's General Data Protection Regulation (GDPR) imposes strict requirements for the handling of personal data. When choosing a cloud provider, it's important to make sure that they are compliant with any relevant regulations and that they can provide you with the necessary assurances and documentation to demonstrate compliance.
Ongoing Monitoring and Maintenance
Finally, it's important to remember that cloud security is not a one-time set-it-and-forget-it process. Rather, it requires ongoing monitoring and maintenance to ensure that your data remains secure. This can include regular security audits, patch management, and employee training on security best practices.
Visit www.cybercert.ca to enroll or call (416) 471-4545 to learn more about AZURE & AWS cloud certifications.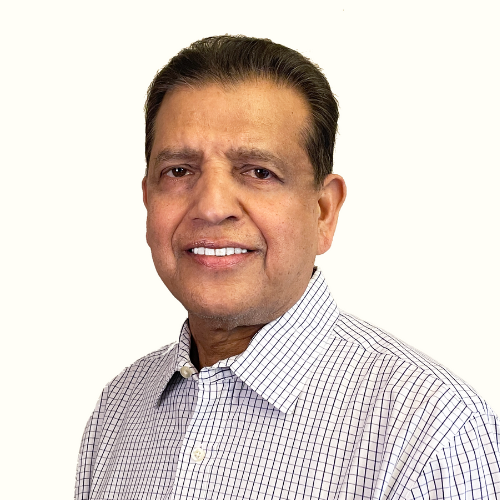 Lead Instructor qualified in CISSP, CCIE, and MCT with 25 years of training experience in Toronto.